Training Courses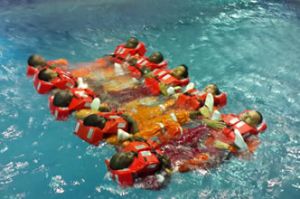 Basic Offshore Safety Induction Emergency Training (BOSIET), viz:
Offshore/Onshore Induction Training
Helicopter Underwater Escape Technique (HUET)
Survival at Sea (SAS)
Basic Fire fighting (BFF)
Basic First Aid (BFA)
        OPITO COURSES
BOSIET with CA-EBS
HUET with CA-EBS
FOET with CA-EBS
Read More
About Us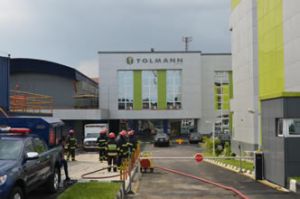 Tolmann is a leading International Risk Management Safety and Emergency company. The company was founded in 1992 and incorporated in 1997 with registration Number RC: 316077.  It has grown in strength and capacity, meeting the ever increasing challenges of its goals, values, vision, mission and strategic focus.
Read More
News…
IADC ACCREDITATION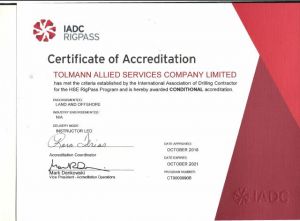 This is to inform our distinguished clients that TOLMANN ALLIED SERVICES COMPANY LIMITED is accredited to offer the IADC HSE RIGPASS courses which includes: * Oil field Safety Employee Orientation * Intro to Oilfield Work-site * Safe Oilfield Workplace practices * Oilfield Hazard Recognition & Occupational Health * Oilfield Work Procedures and Processes * Oilfield Equipment Safety & Procedures * Environmental Protection & Risk Management * Personal Safety and Social Responsibility * Emergency Marine Distress Signal * Safe Rigging Practices and Procedures * Oilfield Emergency & Incident Response * Introduction of offshore Work-sites * Trenching & Excavating Pits and Ponds * Fire Drill * Enclosed Space Entry(Hazard Awareness) * House keeping * IWCF(ALL LEVELS)
DIGITAL DELIVERY
Tolmann is proud to announce to our friends, clients and the general public that we now have approval from OPITO to offer DIGITAL DELIVERY(DD) in the following courses.
This means you can now take the courses online at your convenience and come for one day practical.

We are proud to announce that Tolmann Allied Services  is now Accredited by The National Examination Board in Occupational Safety and Health as a Training Provider.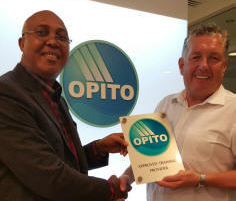 Opito Approved Training Provider presented to Mr. Emmanuel Onyekwena MD, TOLMANN by Chairman/CEO of OPITO, David Doig – 2015.